Message from Representatives
Message from Representatives
Messages from The Mathematics Certification Institute of Japan.
Message from the President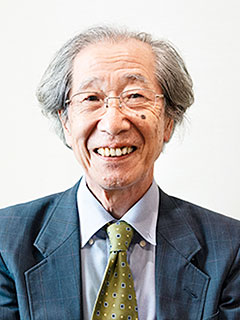 Shun-ichi Amari
President of The Mathematics Certification Institute of Japan
Senior Advisor of the RIKEN Brain Science Institute,
Emeritus professor at Tokyo University
Math is fun and even addictive. Don't you all agree? I certainly think so. It has been developed by humanity since ancient times, born and raised in places such as Greece, China, Arabia, and India. Japanese mathematics from the Edo period were of considerably high level as well.
It is a skill born of the brain. At some point in time, the human brain became capable of mathematical thought. It holds the same roots as using language, creating concepts, and examining relationships. Humanity has developed this ability as part of social living. When working together with a partner, the mind needs to communicate, and in order to do that, it must know one's own intentions, while also understanding the intentions of one's partner. The mind, consciousness, language, mathematics, etc. are all products of the same brain.
Mathematics were established and developed by civilized societies as a system of intellect. Thinking mathematically is fun, but there are still many in the world who hate math. Why could that be? Well, topics of study are set every year, and math has become a fixed educational subject, for which students must be tested. Perhaps this is necessary as a social system, but it has watered down the fun of thinking, and requires rote memorization of problem solving strategies, which are nothing more than tricks for quickly answering questions on a test. The brain hates this sort of memorization, but loves to think. There are a lot of misunderstandings about math, such as being only for pure mathematicians who do it for a living, and maybe just a subject that others need to endure for passing tests, or maybe an efficient subject for earning points from time to time. Some famous people have declared that there's no point in teaching solutions to quadratic equations, etc. because we never use that sort of thing in everyday life.
So then, is math just for taking tests? Certainly not. The joy of thinking, using reason to organize matters, deduction, and problem solving are all rooted in human nature. Even those who lean toward the sciences, humanities, or other fields outside of math need to be grounded in mathematics, and it is useful for them to understand that math can be fun. This is a culture created by humanity. Following in the footsteps of Dr. Sin Hitotumatsu and Dr. Jin Akiyama, I was appointed as the third president of this institute. Although it is quite a heavy responsibility to take on, for someone like me who loves math, it is truly an honor to hold such a gratifying position in my later years. My goal is to grow closer to all of you, as kindred spirits who share a love of mathematics.
Message from the Chairman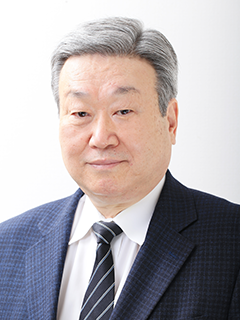 Shizumi Shimizu
Chairman of The Mathematics Certification Institute of Japan
Professor of Teikyo University, Faculty of Education,
Department of Elementary Education
In 2018, the public interest incorporated foundation The Mathematics Certification Institute of Japan ("the Institute") marked our 30th year since beginning the development of Suken Tests. Looking back on the past with a view toward our next 30 years, we are set to address the challenges of further enriching and developing our previous business endeavors as we proactively create new business initiatives. We believe in the importance of making a contribution to citizens of the Earth in and outside Japan. With this objective, we are focusing on people of all ages in the ongoing effort to propagate mathematical learning and enlighten people on its importance and provide exposure to mathematics that sparks enjoyment in learning and opportunities to put knowledge to practical use. We are thankful to report that the cumulative total number of Suken Test examinees will soon exceed 7 million, and indications are that this number will go on to exceed 10 million.
The early 20th-century distinguished German mathematician Felix Klein (1849-1925), founding father of what today is known as the International Congress on Mathematical Education (ICME), left these famous words, "A formula is not silent, it is only sleeping." If we substitute the word "mathematics" for "formula," I think it can be said that his words suggest to us how we should relate to mathematics. In other words, as long as we seek the answers, mathematics will always give us the answers. Suken Test examinees are turning mathematics into their ally. Whether you can win mathematics over to your side, enjoy mathematics, and put mathematical knowledge to the best practical use will undoubtedly become one of the important factors in 21st-century-style scholarship that is expected from now on and determines your survival in a knowledge-based society.
The transition to a knowledge-based society is now accelerating, artificial intelligence (AI), big data, the Internet of Things (IoT), robotics, and other leading-edge technologies are becoming increasingly sophisticated and being introduced and integrated into all sorts of industries and social life. As a result, societies are transforming. It is said that this will give birth to conditions of change so dramatic as to generate "discontinuity" in the nature of society itself. This means that to achieve future growth and strengthen competitiveness, we must utilize new digital technologies, create new business models, and flexibly modify existing models; namely, digital transformation (DX) is regarded to be an urgent issue. It is imperative that we develop human resources able to support DX and that are literate in data science and mathematical sciences, and this must be done on a broad scale so that these disciplines are knowledge that is possessed by all of the Earth's citizens. There is no doubt that mathematics learning is an important foundation for supporting such literacy. Mathematics learning is not limited to gaining knowledge and skills that are applied to problem solving. Of course such learning involves real experience of basic principles of learning that include thinking about and explaining things, but it also involves training in order to acquire a fundamental approach that enables intelligent responses to information.
Given global trends such as the Sustainable Development Goals (SDGs) set in 2015 and STEAM Education, the Institute will proactively cooperate in initiatives that leverage mathematics learning to foster literacy in mathematical sciences and raise the level of mathematical ability of all citizens of the Earth. Also, we will provide new learning frameworks that anticipated the age of artificial intelligence (AI) and work on practical uses for the big data that we have accumulated thus far.
I look forward to your continued support and cooperation in these endeavors.